Stream brengt eigentijds eerbetoon aan Billy Hart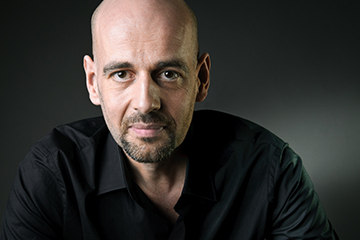 Uit het hoesje van de cd 'Stream' valt niet op te maken op wiens naam hij staat. De site van Enja geeft uitsluitsel. De cd blijkt niet 'Stream' te heten, maar is de eerste titelloze cd van de nieuwe groep STREAM van trombonist Christophe Schweizer. De cd is bedoeld als een speciale feature voor drummer Billy Hart waarmee Schweizer de artistieke missie viert van deze iconische drummer die afgelopen november 80 jaar werd.


Christophe Schweizer is niet zo'n bekende naam in ons land maar dat is in New York anders.  Geboren in Zwitserland in 1968  woonde hij tien jaar in New York, waar hij optrad met de Mingus Big Band, Lee Konitz en Steve Swallow en met de George Gruntz Concert Jazz Band toerde. Voor hem is de belangrijkste samenwerking echter die met Billy Hart die al meer dan 27 jaar zijn mentor is. Met Billy Hart nam hij eerder de cd's Dual Orbit, Physique en The Broader Picture op.

Met STREAM brengt Christophe Schweizer oude en nieuwe muzikale partners samen. Dat hij op de cd niet als leider wordt genoemd is na beluisteren te begrijpen. De rol van Schweizer lijkt niet groter dan die van de anderen. Maar het is wel Schweizer die de helft van de nummers schreef. De rest is van de andere leden en de cd bevat verder de standard Body and Soul. Die eigen nummers moeten alle worden gezien als een eerbetoon van de groepsleden aan Billy Hart.

De groep is typisch een collectief waarin ieder bandlid een van de tandwieltjes in het muzikale raderwerk is. Billy Hart ondergaat dit eerbetoon zoals hij is: als een bescheiden drummer die zich nooit op de voorgrond plaatst. Zijn punctuele en precieze spel is een feest voor de band, en met contrabassist Joris Teepe en pianist Pablo Held vormt hij een superieur ritmetrio. Held laat zijn piano klinken als heldere klaterende waterdruppels en Teepe is een rotsvaste bassist met een diep ronkend geluid die de groove genadeloos vastnagelt.

De muziek is van deze tijd en laat een variatie van hedendaagse jazz, vrijere improvisaties, contrapunt en jazzgeschiedenis horen. Tijdloos, opwindend en met de onbedwingbare swing van Hart die met elk tikje, elke ritsel en elke roffel een betekenis aan de muziek geeft.

Als trombonist is Christophe Schweizer direct afkomstig uit de traditie van de grote trombonisten met een royaal geluid. Zijn geluid is niet zozeer gebaseerd op dat van trombonevirtuozen als JJ Johnson, maar meer op dat van tamelijk onbekend gebleven helden als Willie Dennis, Carl Fontana en Eddie Bert. Wat zijn geluid betreft dan, want  zijn muzikale visie is helemaal van deze tijd.

Tenor- en sopraansaxofonist Sebastian Gille vormt met pianist Held de jongere Duitse jazzgeneratie. Op de cd speelt hij veel sopraansaxofoon. Indrukwekkend, maar het apartst is zijn eerbetoon aan Coleman Hawkins in Body and Soul. Gille geeft met zijn tenorsaxofoon zijn eigen interpretatie van de beroemde solo die Hawkins in 1939 opnieuw in het middelpunt van de jazz bracht. En dat alles op een manier die meer aan Archie Shepp dan aan Coleman Hawkins doet denken. Zeer inspirerend en niet te missen.
TOM BEETZ
STREAM
Enja
Christophe Schweizer – trombone
Sebastian Gille – tenor- en sopraansaxofoon
Pablo Held – piano
Joris Teepe – contrabas
Billy Hart – drums