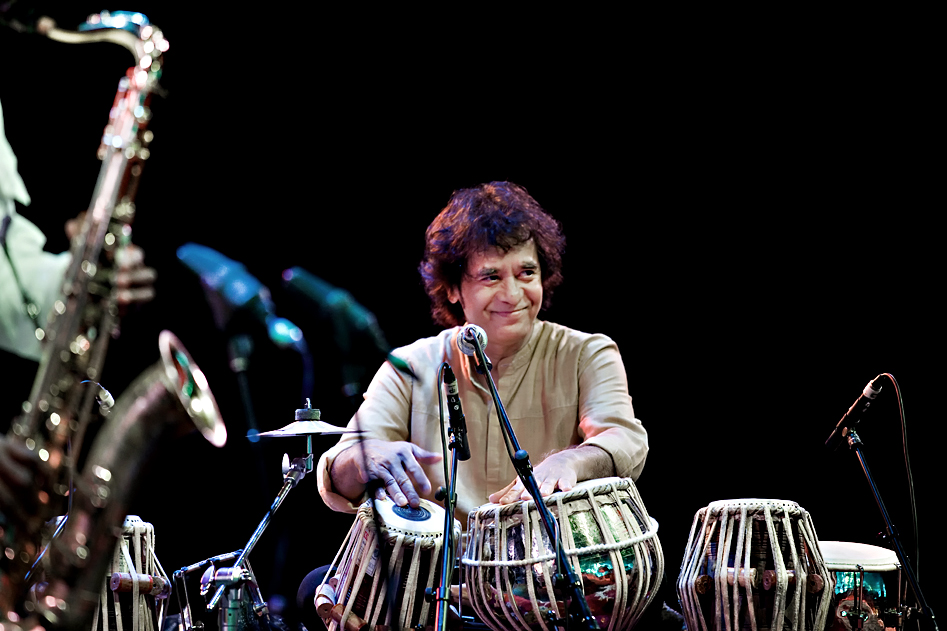 De tabla is een duo van trommels dat bestaat uit een bayan die met de linkerhand wordt bespeeld, en een dayan die met de rechterhand wordt bespeeld. De bredere bayan is gemaakt van klei, koper of aluminium, en de kleinere maar veel zwaardere dayan bestaat uit een uitgehold stuk hout. De vellen van de trommels zijn met leren riemen bevestigd en worden met cilindrische stukjes hout gestemd door die tussen de riemen en de trommel naar boven of beneden te schuiven.
De tabla komt uit Noord-India en heeft in de Hindoestaanse muziekcultuur een bepalende rol. De functie van de tabla is het spelen van de tala, de ritmische cyclus waarin een compositie staat. Deze moet in de raga, het raamwerk dat een aantal vaste regels kent en waarbinnen de muzikant improviseert, worden vastgehouden. De tabla bepaalt de ritmische structuren die door de andere musici worden gevolgd. De tabla is goed te onderscheiden van andere typen trommels en te herkennen aan de ronde zwarte schijf die op de tablavellen is bevestigd. Die schijven heten syahi en worden gemaakt van een gehard mengsel van rijstpasta en ijzervijlsel. Hierdoor wordt de resonantiefrequentie van de trommels verlaagd, zodat een heldere toon wordt verkregen.
Beroemde bespelers van de tabla zijn onder andere Zakir Hussain (foto), Niti Ranjan Biswas en Trilok Gurtu. Deze en veel andere tablaspelers gebruiken bij hun optreden twee verschillende tabla-sets. Allen spelen wat in het Engels 'Indo-jazz' wordt genoemd, een mengsel van jazz en klassieke Indiase muziek die gebaseerd is op Indiase structuren en patronen. Hoewel de term Indo-jazz vrij nieuw is, werd dit soort muziek al in de jaren vijftig door John Coltrane en Yusef Lateef gespeeld. Zakir Hussain speelde al in 1975 met saxofonist John Handy en recent trad hij op met onder anderen Dave Holland, Pharaoh Sanders en Herbie Hancock.
Zakir Hussain is dan ook van mening dat de Indo-jazz de perfecte weergave is van de moderne Indiase muziek van dit moment.